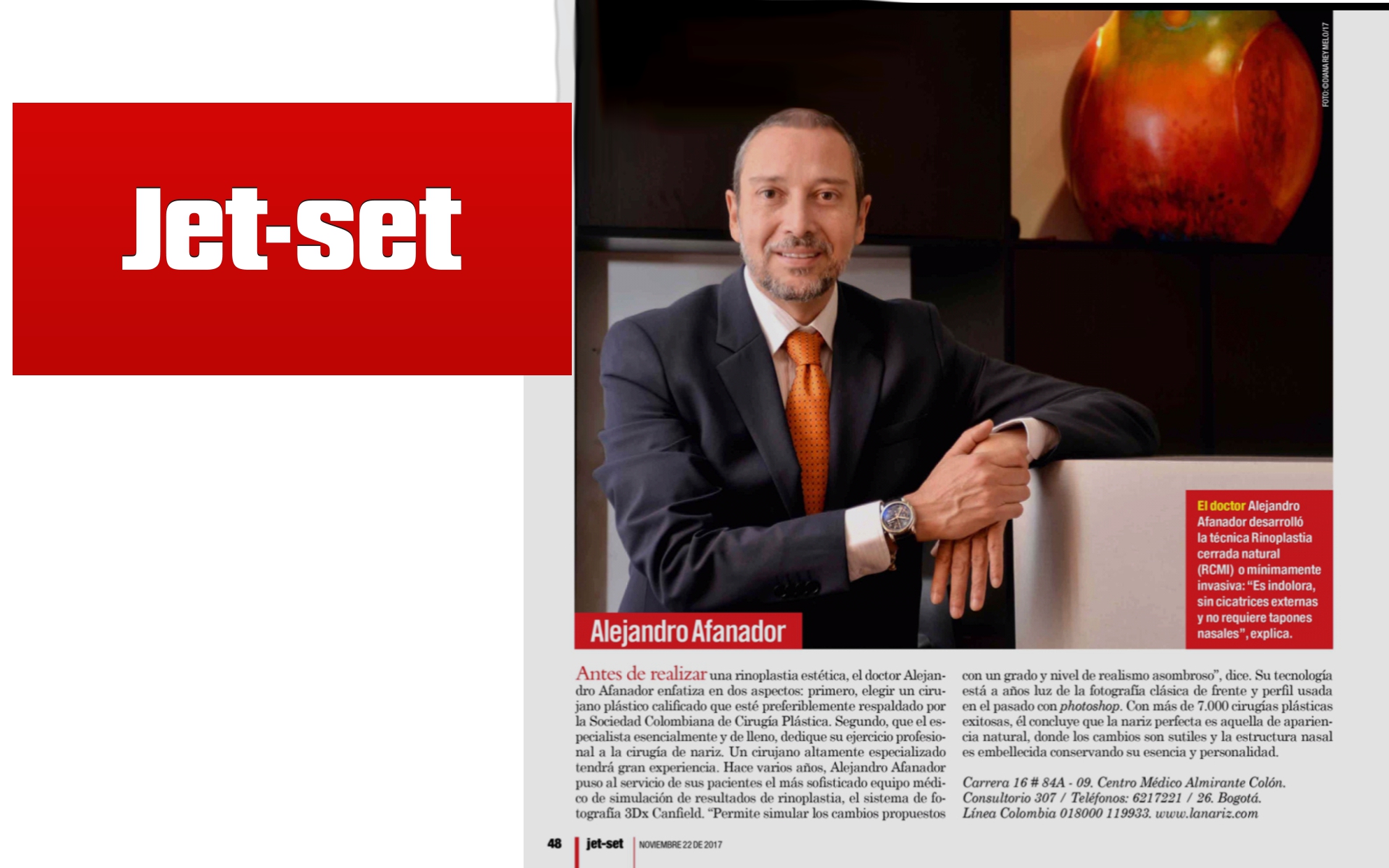 Dr Alejandro Afanador
®
M.D.
---
SemanaPress® and JetSet® magazine highlighted Dr. Alejandro Afanador MD as being one of the most renown plastic surgeons in Colombia. Entitled  him as a  "Body Sculptor" ("Escultor de cuerpos")  thanks to his novel structured natural rhinoplasty technique REN® 
On interview conducted by Silvia Bermudez (reporter), Dr Afanador explains how naturalness  and surgeons expertise play an important role on rhinoplasty outcomes. Also points out how 3D imaging or Canfield3Dx™ simulations are crucial for accurate outcomes.
Ended his interview advising patients to take enough time o visit several nose plastic surgeons before chosing one. Verify their Board Certificates. Nose surgery needs skilled Plastic Surgeons . Remember is a once in a life procedure. 
"Soft, subtle and classy mods are ideal when aiming for natural results ", states Dr Alejandro Afanador
---
---
If assistance is needed, call Dr Afanador´s Support Services (mon-frid, 10am- 6pm) directly at +(57) 3017616395